Fully Serviced
Theatro360 does it all
Versatile 3D and 360 imaging solution
We know how it is – your entire hotel is seldom available for a time-consuming full 3D tour – and neither do your visitors necessarily need to see every part of your hotel if they will be sleeping in only one room and using the crucial facilities. With Theatro360 you can shoot as much or as little of your hotel as you see fit. Showcase your meeting spaces, restaurants, cafes, gym, spa, gardens and nearby attractions through complete or partial virtual tours. If you really do not want to conduct a tour of any kind you can even just record a selection of immersive images for adding to your website, promotions and email footers.
Theatro360 does it all
We shoot your spaces, process the photos, build your tour and provide you with a link within 24 hours. Serviced shoots give you peace of mind and our worldwide network of photographers can be at your service within just hours of a green light. As part of our serviced shoot arrangements your boat will be thoroughly imaged throughout with additional images provided for details of any areas of interest. If desired you can provide PDFs, web galleries and video links for inclusion in your virtual tours.
Random Content (Plan

 

B) – Ideal for active hotels who want control
Hotel purchases camera & photographs content / Theatro360 produces tour
Opportunity to control & manage ongoing content tailored to client's needs
Full support from Theatro360
Access to app
Access to TourGuideVR Live tour-sharing and video calling suite
Ongoing monthly subscription (minimum 1 year)
Adaptive Videos of multiple spaces (optional)
As we all know, things can change, so why not be prepared for all opportunities to help market your hotel?
Join the revolutions™
Novotel // Tower Bridge
Virtual tour of main areas, meeting rooms and bedrooms
M Gallery // Windsor
Virtual tour of main areas and rooms with split-screen comparisons for suite setups
Novotel // Birmingham
Virtual tour of main areas and rooms with split-screen comparisons for suite setups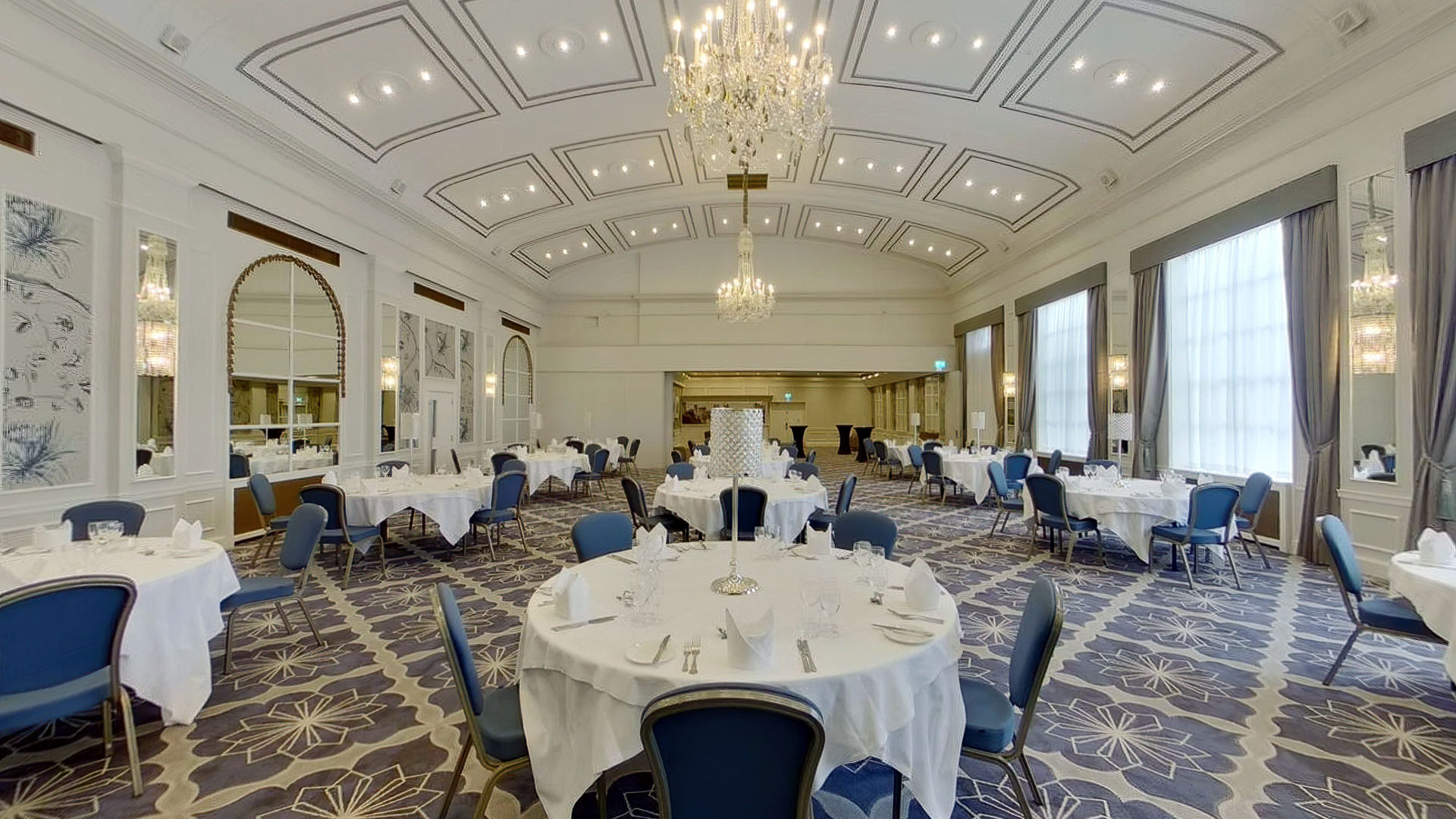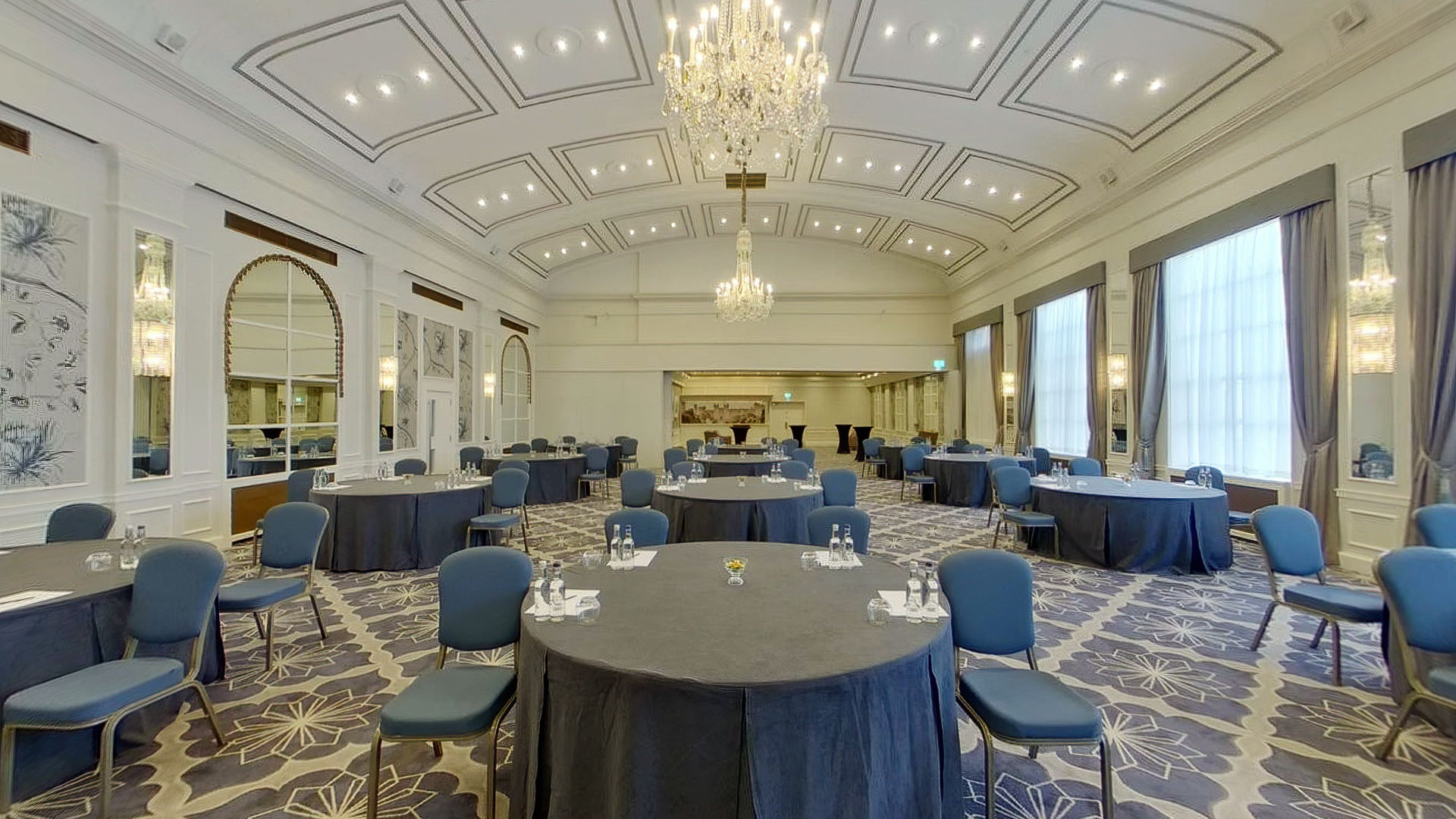 Still image exports from a 360 scene used as comparisons
Compare content over time using split-screen image viewing to present variable states, snags, finishes or job completion for marketing purposes.
Imaging opportunities 24/7
With a Shoot & Go plan you will be able to create imagery for your hotel all year round, including events and any changes in decor or design. Should your banqueting suite hold a fantastic event, simply shoot with your 360 camera, upload the images and our team can integrate new images into an existing tour or create an entirely new set of images to link.
Direct scene share
Guide users to an individual scene within a virtual tour - eg. a Room.
Solo image embedding
Show an individual scene detached from a virtual tour as a feature on a web page. Hover over the image to activate.
Split-screen Banqueting Suite setups
Show variable staging states of a space. Tap the clock icon top left to compare images from the menu.